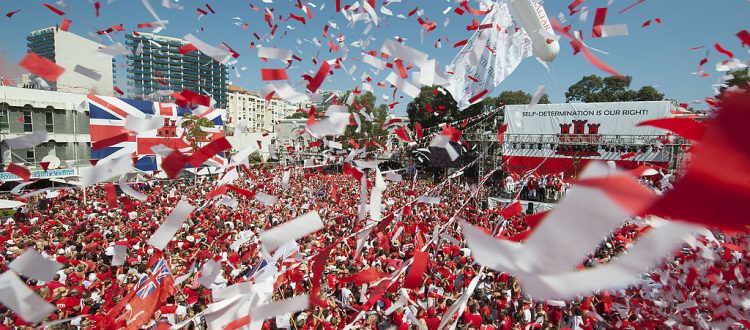 September 10th – Gibraltar National Day
If you haven't experienced Gibraltar's National Day before – then you're in for a treat!
Every year on September 10th, Gibraltar has a public holiday to celebrate it's independence and self-determination – and holds a huge party where everyone is invited!
You'll see red and white flags hung from every window on every house, and all day there are events planned, with rock concerts and many hours of fireworks to round off the night!
To book up a room on the yacht for National Day please check our availability calendar and get in touch with us – but be warned, it's one of the busiest days of the year – and for good reason!
We hope to see you there!
Main image by InfoGibraltar – Gibraltar National Day_028