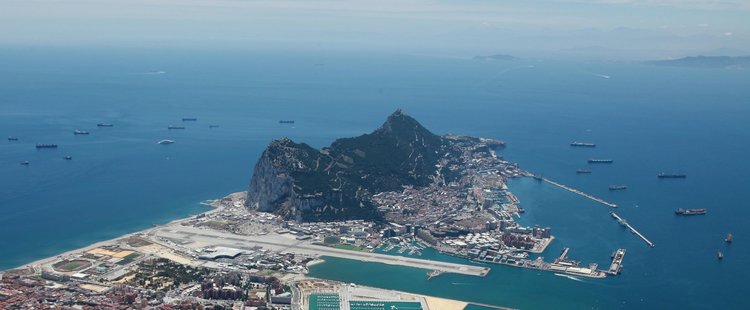 Our experienced Captain and First Mate will greet you at the yacht docked at Ocean Village Marina.
We then depart from the marina and head for the western area of the bay. On arrival, you will get to see wild dolphins in their natural habitat— a beautiful experience.
We then continue navigating pleasantly across Gibraltar Bay waters until we reach the south-end part of the rock, known locally as Europa Point. There you will see our lighthouse and mosque on the last point of Europe. You might also catch a glimpse of the Jebel Musa Mountains in Morocco in the distance.
We then take a pleasurable ride to the east side of the airport runway, bordering Spain. If we are lucky, you might see a plane fly directly overhead. You will also enjoy striking views of the north side of the Rock.
A selection of fresh fruit and snacks will soon follow accompanied by a bottle of wine from the finest region of Spain. Ice-cold beers, soft drinks and bottled water will also be served (all included in the price).
We then advance to the unique and picturesque Catalan Bay where a historical brief of the village ensues. We then continue to the breathtaking and newly recognised UNESCO World Heritage site— Gorham's cave.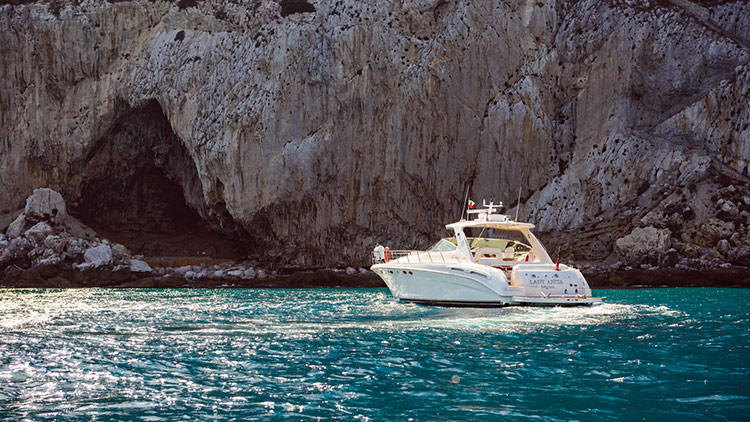 We then cruise passing Little Bay and Camp Bay leading us to the famous, Rosia Bay. It was here that Admiral Nelson was brought in from his triumphant yet deadly Battle of Trafalgar which cost him his life on board Her Majesty's Flagship HMS Victory— now dry docked in Portsmouth, UK.
Upon arrival at the detached mole area, you will enjoy magnificent views of the west side of the Rock along with its 17th and 18th-century fortress structures and huge stone block walls. At times, we might even get a glance of a very rare sight: a nuclear submarine berthed at her Majesty's Royal Naval Base meters away.
In this area, you will also get a chance to admire the multi-million Superyachts, usually moored in the area, along with the contrast of beautiful private villas overlooking the edge of the stone piers.
On the last leg of our tour, we set course to Gibraltar's western beach. Here you can take incredible pictures of our Rock and our ancient Moorish Castle (700 AD) — A breathtaking postcard landmark.
At Elite Yacht Charters, our most gratifying reward is that you enjoy a remarkable and truly unique luxury sea experience. We thrive on your experience becoming a treasured memory of your travels to the small yet very special part of the world that is Gibraltar.
PRICING
The price for the tour is: £800.00 (£700 for Luxury Yacht Hotel guests if staying onboard) – based on a group of 4 passengers. For larger groups please contact us for prices.
The tour lasts between 1.5 to 2 hours.
*Please kindly note that the tour is subject to favourable weather conditions.
Contact us to make a booking now!